Painting effect for photo online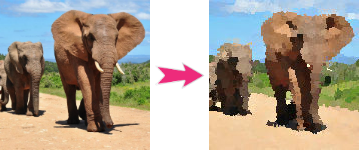 To add a painting effect to a photo, select the image ("Select files" button) and set the stroke radius. After that, click the "Download" button to generate and download the resulting image.
Batch processing is available. You can add painting effect for several photos at once. You can also add additional effects.