Red-green effect on photo online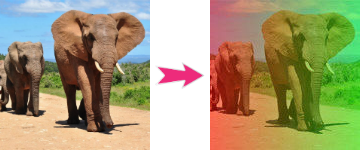 To create a red-green effect on a photo, upload photos using the form below and click the "Download" button to download the processed images.
You can adjust the necessary parameters: gradient colors, angle and transparency. Also, if necessary, you can add additional filters to improve the photo
Available mass processing! Process multiple images at once.